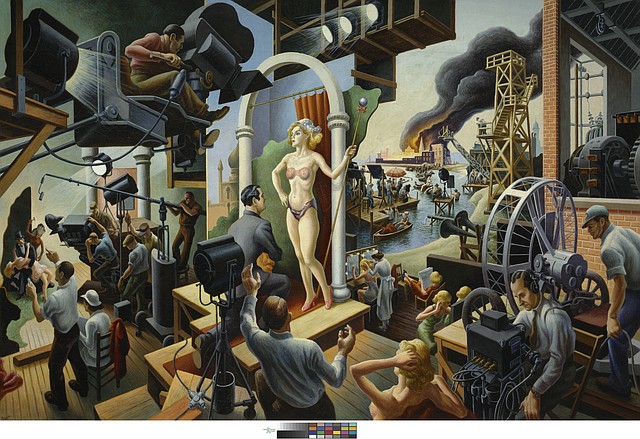 Hollywood, 1937–38. Tempera with oil on canvas, mounted on panel 56 × 84 in. (142.2 × 213.4 cm)
The Nelson-Atkins Museum of Art, Kansas City, Missouri, Bequest of the artist, F75-21/12
Photo by Jamison Miller. Art © T.H. Benton and R.P. Benton Testamentary Trusts/UMB Bank Trustee/Licensed by VAGA, New York, NY
Stories this photo appears in:
Arts aficionados in Kansas City have long believed their humble metropolis to be a quietly compelling capital of world-class culture. Here are some of the season's highlights.