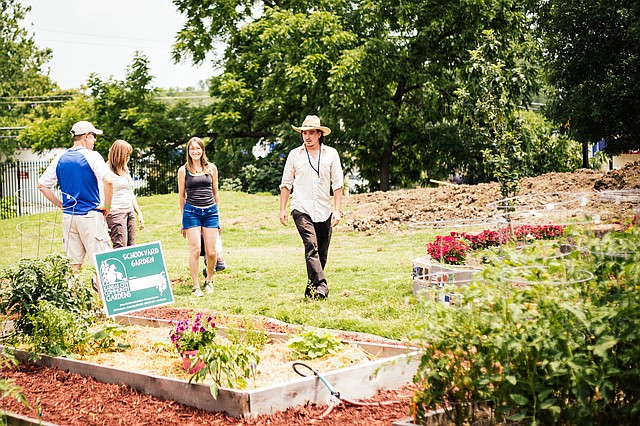 Theo Bunch, farm manager and educator at Gillis Growth Grove, leads a tour of the site during the 2013 Urban Grown Tour. This year's tour will be June 27-28 at several urban farms and gardens across the Kansas City metro area.
Stories this photo appears in:
This week, take a look at some of Kansas City's urban gardens, Maker Faire returns to Union Station and some fancy vintage vehicles are put on display.