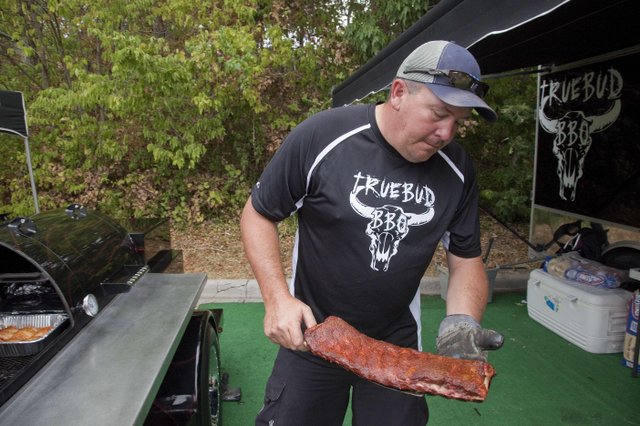 Truebud BBQ team member Boyd Abts of Eudora pulls a slab of ribs off the smoker during the Smokin' on Oak barbecue competition, Aug. 25, 2012, in Bonner Springs. Truebud is one of the top barbecue teams in the country right now, spending most of this barbecue season in the top 10 of the Kansas City Barbeque Society's Team of the Year points chase.
Stories this photo appears in:

For Truebud BBQ team members, meticulousness is as much their signature as their secret rib seasoning, and it's helped propel them to the elite ranks of the country's top competition barbecue teams.