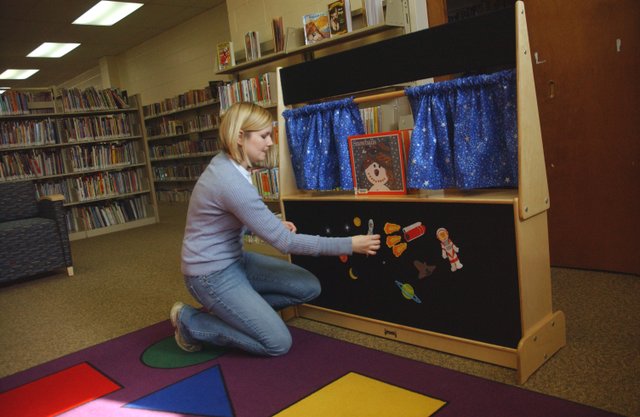 Johnson County Library youth specialist Robyn Myers places stickers on a puppet theater that is part of the 6 by 6 programs she brought Friday to De Soto. The program is designed to help parents and caregivers teach six pre-reading skills and habits to children.
Stories this photo appears in:
Parents can teach their children skills that will help them become readers long before they read their first sentence.