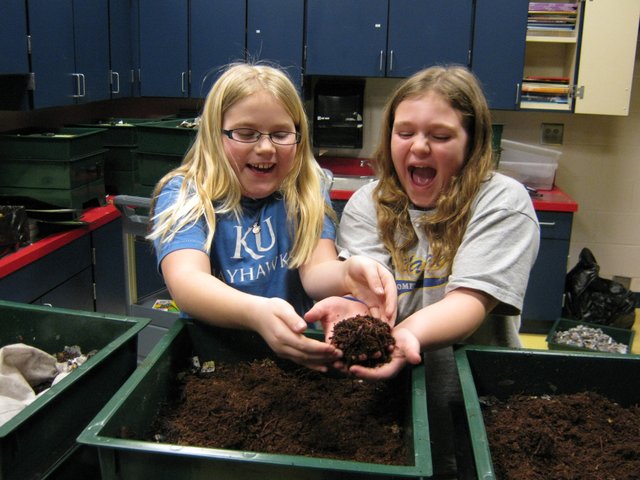 Starside Elementary students Lexi Meneely and Taylor Escobar explore the school's new composting worms. Starside received a $4,500 Green School Grant, which was used to purchase recycle bins, bio-degradable lunch trays and composting worms.
Stories this photo appears in:

Slimy, slithering worms recently took over Starside Elementary School. However, the worms have been welcomed with open palms.
February 4, 2010 midnight