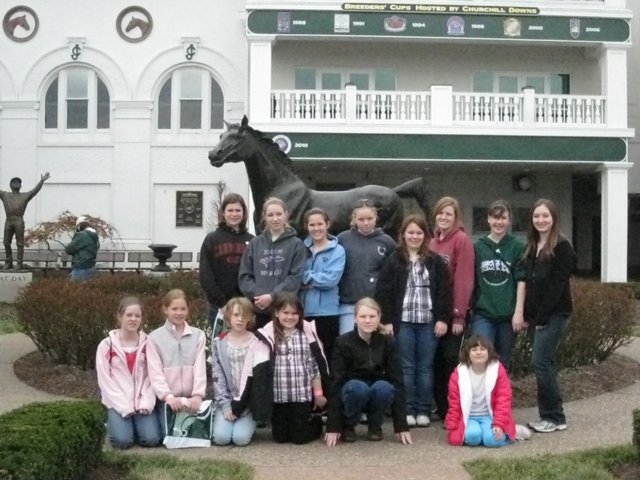 The Johnson County 4-H Horse Club went to Kentucky over spring break. Pictured are, top row from left, Anna Long, Tate Drees, Grace Freeman, Tristen Richardson, Natalie McCracken, Mikaela Rief, Abbie Herman, Selena Lopez. Bottom row from left, Emma Jones, Collette Shields, Faith Wakefield, Brynn McCracken, Holly Drennon, Britney Boyle.
Stories this photo appears in:

This Spring Break, 19 members of the Johnson County Horse Club took a trip to Kentucky to attend the Youth Equestrian Festival in Lexington, Ky.