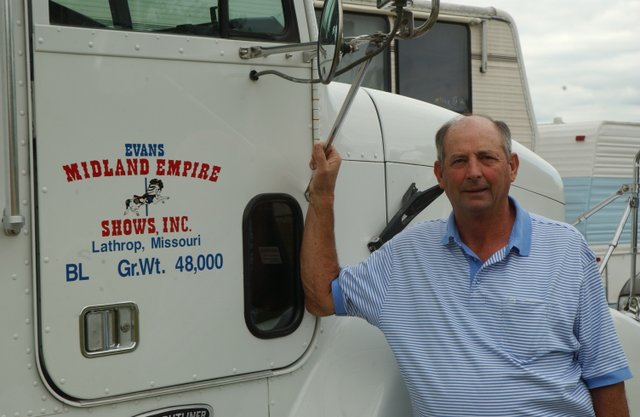 John Evans of Evans Midland Empire Shows Inc. comments on the move of the De Soto Days Festival to Riverfest Park, his business during the recession and other topic.
Stories this photo appears in:

The Evans Midland Empire Shows has been a fixture at the De Soto Days Festival for more than a decade. This week, The De Soto Explorer catches up its owner John Evans as his workers were taking a break from sitting up the carnival at Riverfest Park.