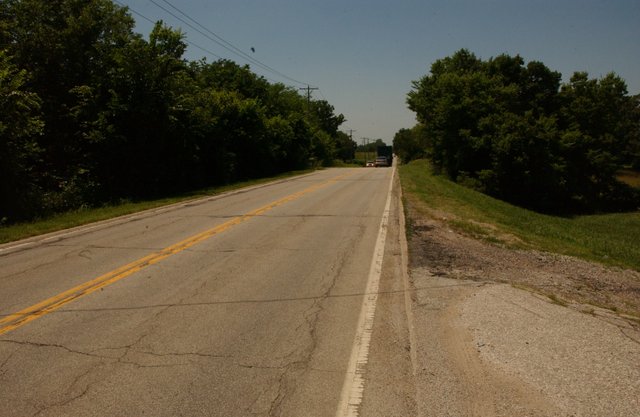 The De Soto City Council instructed city staff to prepare an ordinance lifting the bicycle ban on 83rd Street east of Kill Creek Road. Bicycle were banned on the hilly, narrow road about 10 years ago.
Stories this photo appears in:

The De Soto City Council agreed last Thursday that the ban of bicycles on 83rd Street from Kill Creek Road to the east city limits should be lifted. The ban on the stretch of road was put in place in the late 1990s because the road was thought to be too narrow and hilly to be safe for bike riders.