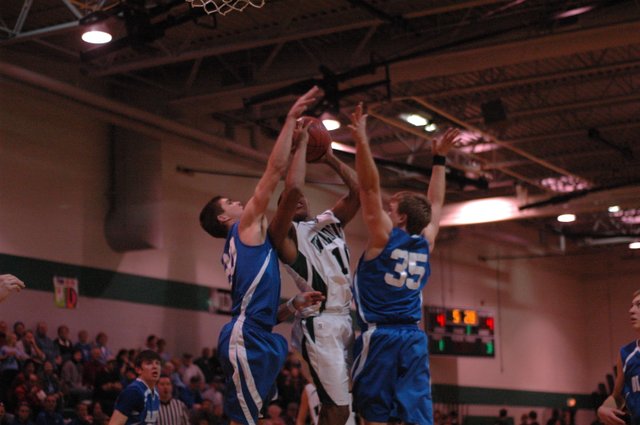 Jamel Townsend puts up a shot between two Gardner defenders. Townsend was the team's leading scorer (12 ppg) and rebounder (9.5 rpg) for the Wildcats. Townsend also was a first team all-league pick.
Stories this photo appears in:

Townsend named DHS Male Athlete of the Year
Fittingly, Jamel Townsend finished his high school career at De Soto with a leap that etched his name right into the state record books.