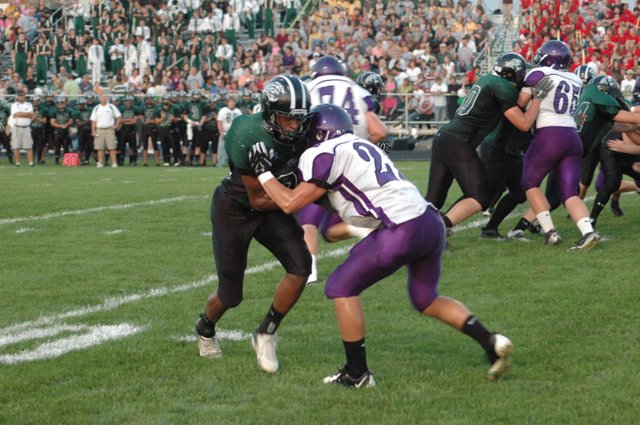 Jamel Townsend fights to get around a Louisburg defender during football season. Townsend was an all-league pick at wide receiver, defensive back and punter. Townsend will play football at Pittsburgh State University this fall.
Stories this photo appears in:

Townsend named DHS Male Athlete of the Year
Fittingly, Jamel Townsend finished his high school career at De Soto with a leap that etched his name right into the state record books.