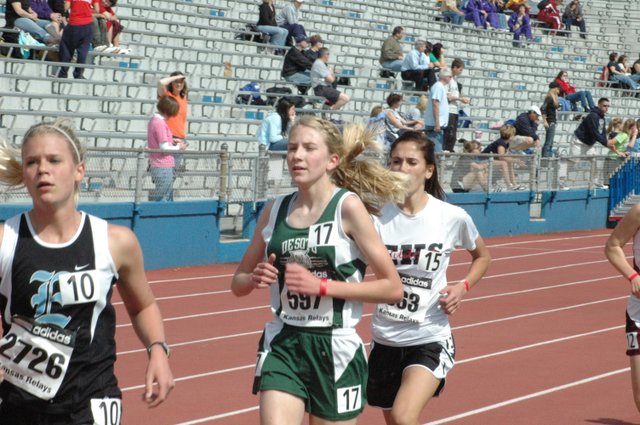 Lacey Erickson runs at the Kansas Relays. Erickson broke the school record in the 800-meter run, 1,600 and 3,200. Erickson also was a member of the 4x800 relay team that broke the school record. Erickson took home three medals at the state meet and also finished sixth at the state cross country meet last fall.
Stories this photo appears in:

It was pretty obvious to those who watched Carly Stanley and Lacey Erickson this year that they had two of the best years in De Soto High School athletics history. And both will have the opportunity to repeat or better their performances next year.