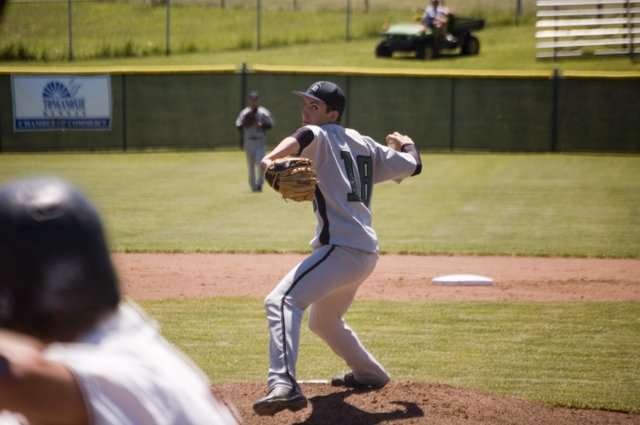 Eric Seymour was De Soto's starting pitcher in the Wildcats season finale 25-9 win over Bonner Springs. Seymour had a great day at the plate and tallied five hits, three home runs and nine RBIs.
Stories this photo appears in:

It's not often a player gives a performance so statistically mind-boggling that the only chant his team can come up with during the post-game celebration is the player's name.