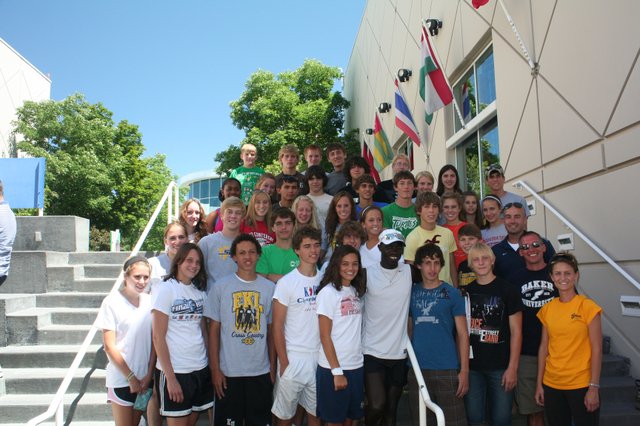 Members of the De Soto and St. Thomas Aquinas cross country teams are pictured with Olympian Lopez Lomong at the United States Olympic Training Center in Colorado Springs, Colo. The De Soto runners trained and saw the sights during their five-day trip last week.
Stories this photo appears in:

Escaping Kansas' notorious summer humidity, Chris McAfee and several members of the De Soto cross country team went to Colorado Springs, Colo., last week for a fun-filled preseason.