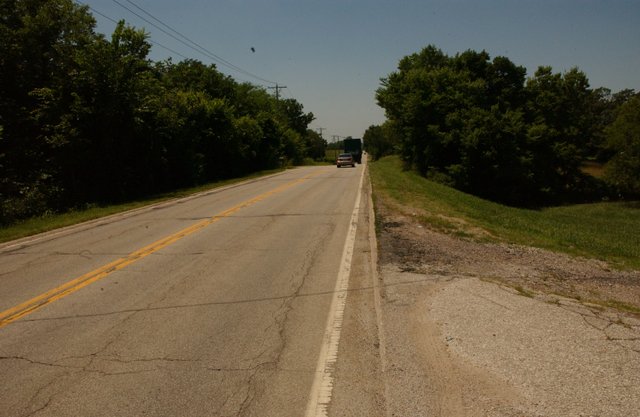 Work should start on the repaving on 83rd Street from Kill Creek Road to the east ciity limits within two weeks. Once that work is finished, the De Soto City Council will reconsider lifting the ban on bicycle traffic on the stretch of road.
Stories this photo appears in:

The De Soto City Council last Thursday awarded a contract to repave 2.5 miles of 83rd Street east of Kill Creek Road to the city limits to local contractor Blacktop Paving. The winning bid for $899,000 was very close to an engineer's estimate but significantly less than that of three other bidders on the project, De Soto city engineer Mike Brungardt told the council.