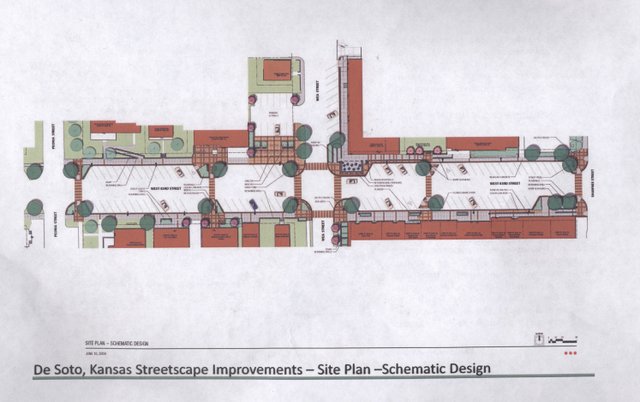 Last Thursday, architect Marty Shukert shared a plan to upgrade downtown streets and sidewalks on 83rd Street from Peoria to Shawnee streets with the De Soto City Council. A focus of the $1.5 million plan would be the Wea Street intersection.
Stories this photo appears in:

The De Soto City Council was given three different options of how to implement the $1.5 million downtown streetscape plan in a presentation on the plan by its author, Marty Shukert of RDG Planning and Design.