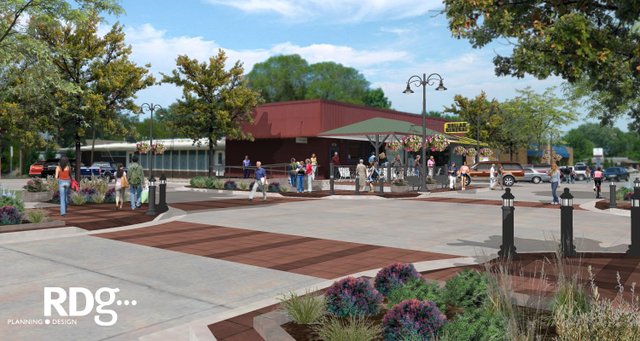 Consults with RDG Planning and Design will will present their final plan for downtown streetscape improvements to the De Soto City Council.
Downtown streetscape upgrades are popular and a number of nearby town have renovated their downtowns in recent years. Two of De Soto's neighbors had significantly different experiences in the wake of their improvements.
Stories this photo appears in:

The downtown street and sidewalk improvements completed in Baldwin City a year ago hasn't made much of a difference in his business, but Mike Langrehr said they did change the town's mood about its downtown.