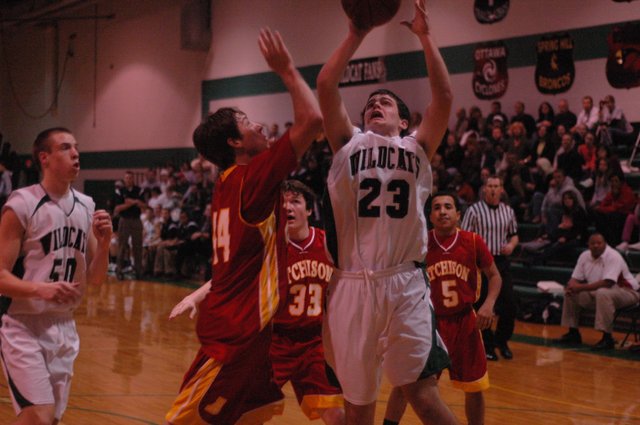 Kyle McCulloch drives inside for shot as Aaron Nutterfield (50) looks on during the first half against Atchison Friday in De Soto. McCulloch scored four points in De Soto's 53-38 victory.
Stories this photo appears in:

Kyle McCulloch didn't start Friday night against Atchison, but if his effort during the game is any indication, he should be back in the starting lineup soon.