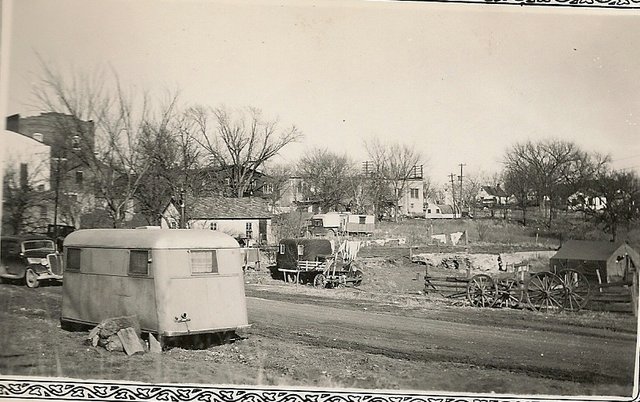 Pitched tents and parked trailers were the living quarters of many of those coming to De Soto to work at the Sunflower Ordnance Works during World War II. Their new arrivals first destination was Employment Services office on the corner of what is now 83rd and Wea streets, which was last open as Performance Glass.
The rear of the building can be seen in the extreme left in this picture looking northeast from Wea Street.
Stories this photo appears in:

Lawrence Allen remembers fondly the De Soto of his childhood, which he said was far different than the farm town of a few year earlier or the bedroom community that would follow.