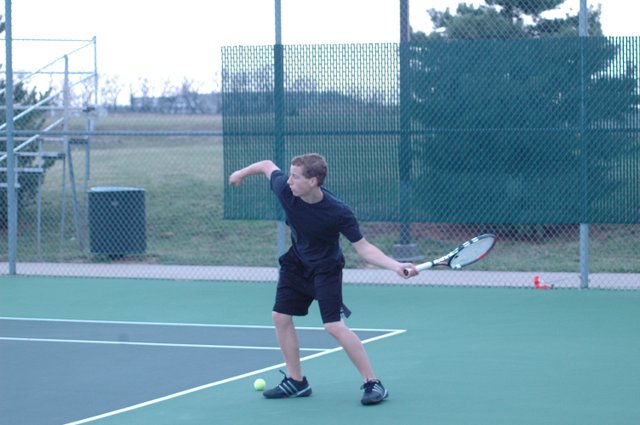 Trevor Elmer returns a serve at a recent De Soto tennis practice. Elmer and doubles partner Brendon Hudson, De Soto's No. 1 doubles team, went 2-1 Monday at the Topeka-Highland Park Quad. As a team, De Soto won 11 of 12 matches and took first-place at the event.
Stories this photo appears in:

Unseasonably cold temperatures didn't slow the Wildcats tennis team much Monday when they played in the Highland Park Quad in Topeka.