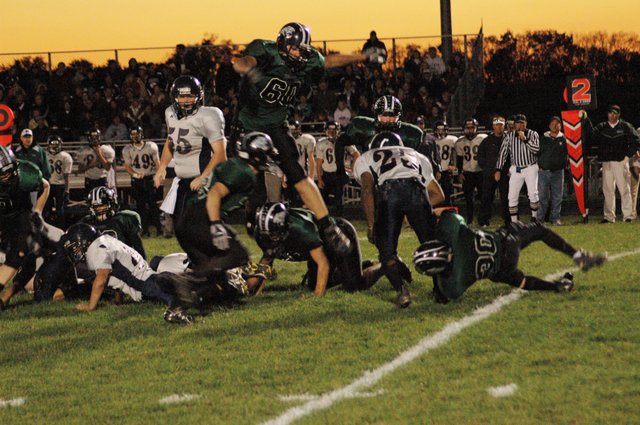 Aaron Donnell tackles a St. James runner Friday night at De Soto as Jake Radell (60) leaps to help. The Wildcats won their third consecutive game by defeating St. James, 28-7. The Wildcats (3-4,1-0) will play their Senior Night game against Spring Hill at 7 p.m. Friday at home.
Stories this photo appears in:

Cats open district play with 28-7 win
Jake Radell stood for a minute on the field where moments earlier his team had just dismantled the visiting St. James Thunder 28-7.