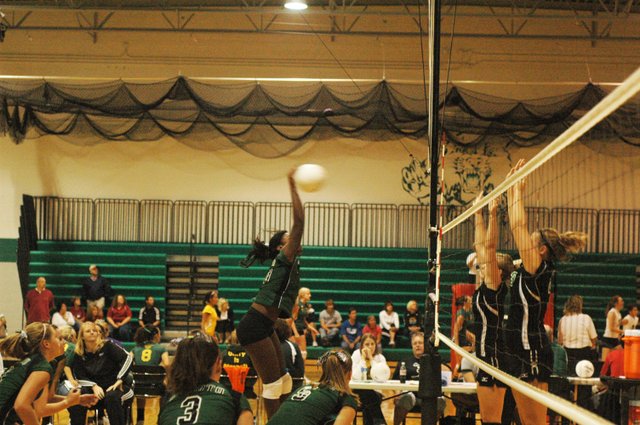 Brittany Brewer goes for a spike Saturday morning at the De Soto Spikefest. The Wildcats won their opening match against Osawattomie but lost the rest of their matches at the tournament.
Stories this photo appears in:

The De Soto volleyball squad got off to a good start last Saturday at Spikefest. In the Wildcats first match, they defeated Osawatomie (25-20, 25-19). But it was all downhill after that.