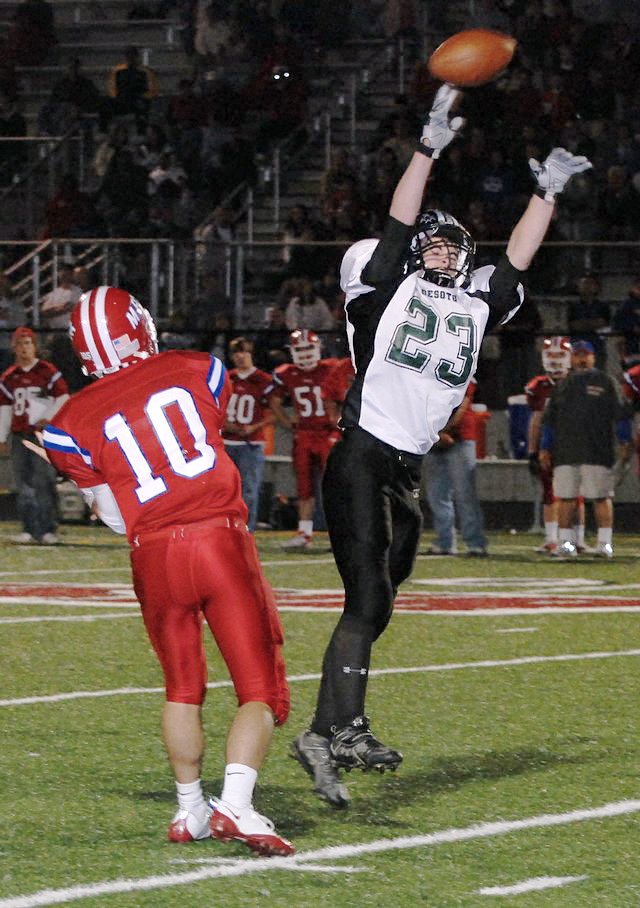 Clinton Davis bats down a pass against Bishop Miege in the final regular season game. The Wildcats came within a whisker of the district championship this season and made the playoffs for the first time in four years.
Stories this photo appears in:

Wildcats fight back from slow start to make playoffs in '08
Take away the first four games and the final two games of the season, and the 2008 De Soto High football team showed what could be.