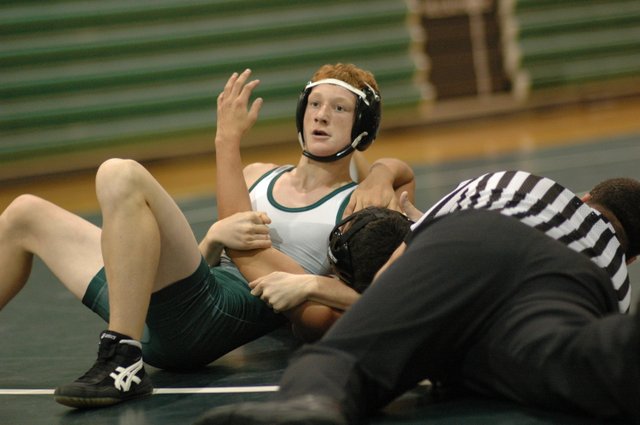 Sammy Siebolt wrestles in a match last season. The Wildcats began practice Monday at De Soto and open their season Dec. 6 at Wamego. De Soto's first home dual is Dec. 9 against Santa Fe Trail.
Stories this photo appears in:

Squad hopes to build on last year's late success
De Soto wrestling coach Shannon Sawner hopes this year's squad can do something last year's didn't: qualify a wrestler for state.