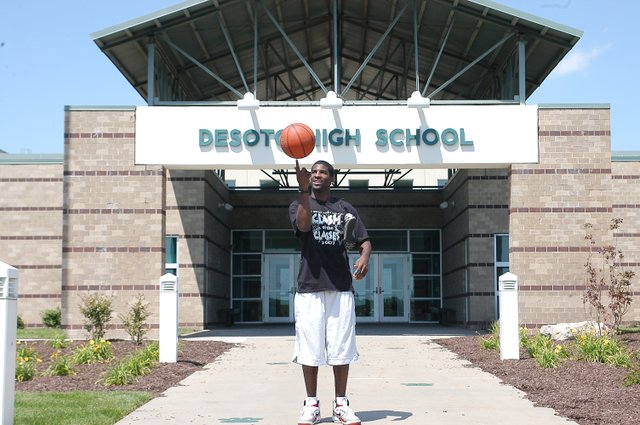 De Soto graduate Andre Linzy is the recipient of The De Soto Explorer's 2008 Male Athlete of the Year award. Linzy averaged 18 points per game in basketball, then took home two silver medals and a gold at the state track meet.
Stories this photo appears in:
To his coaches, he embodied the most pure athleticism they'd ever coached. Such a statement, one may think, would carry with it hefty and unmatched accomplishments.