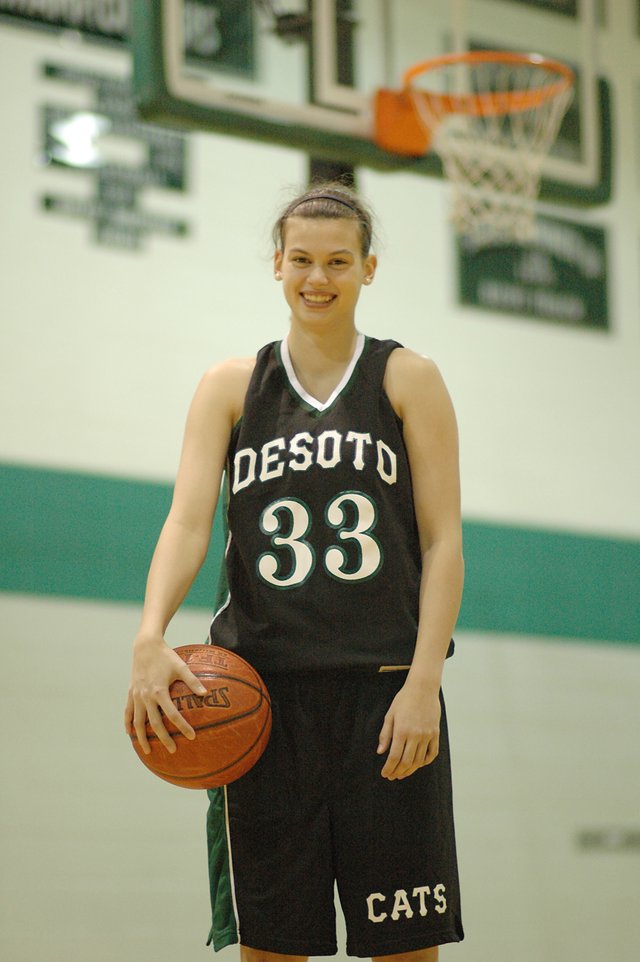 Barbara Hartz is The De Soto Explorer's 2008 Female Athlete of the Year. Hartz participated in volleyball, basketball and track, and made her most significant contributions in basketball and track. Hartz was a junior in 2007-2008, but being a foreign exchange student from Nuremberg, Germany, she recently returned home.
Stories this photo appears in:
She came, she saw and although she may not have conquered, she performed at the highest level.