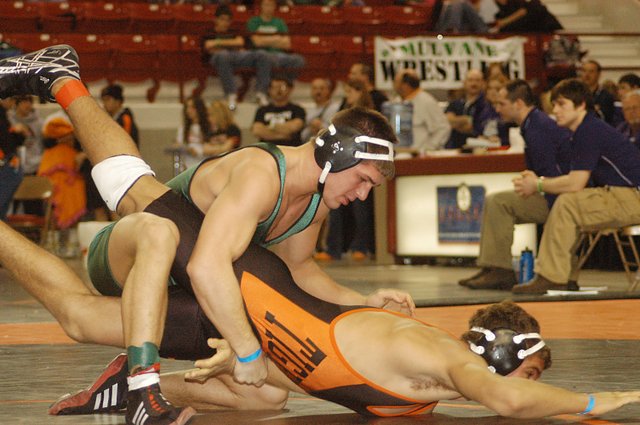 Neil Erisman, a De Soto High 2006 graduate, compiled a 16-9 record as a redshirt freshman for Oklahoma State University this year.
Stories this photo appears in:

Erisman's first season at Oklahoma State: eye-opening experience
Division I athletics tend to take freshmen and - redshirt or not - chew them up and spit them out. To make matters worse, some sports, football and wrestling especially, require physical maturity before athletes can compete on an even playing field.