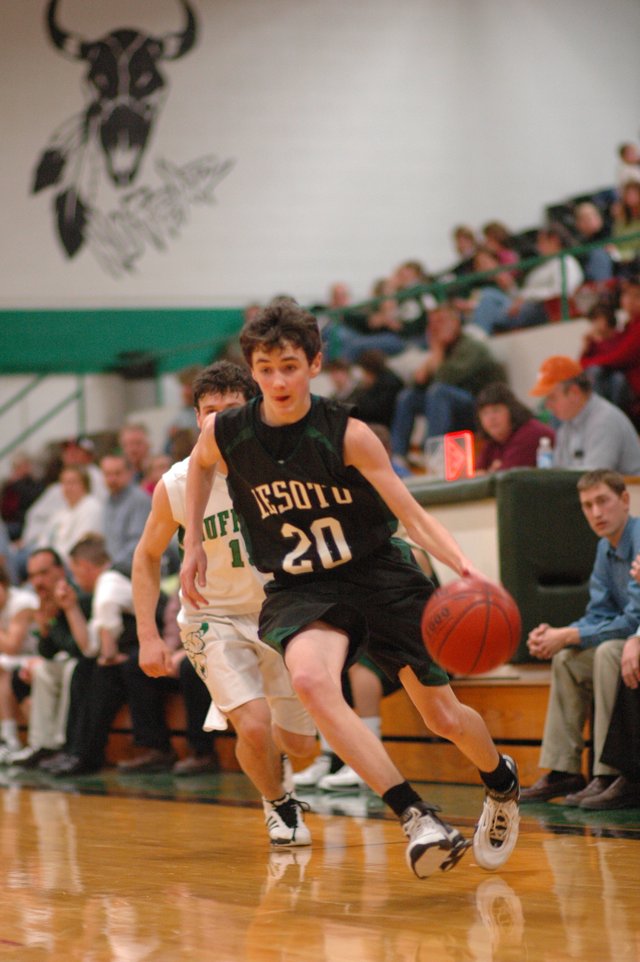 Brendon Hudson scored nine points in De Soto's opening round 60-41 win over Hays at the Hays City Shootout. Hudson then hit three three-pointers against Newton and De Soto cruised to a 60-46 win. The Wildcats lost in the championship match, 64-47, to Great Bend.
Stories this photo appears in:

Boys win twice, finish 2nd at Hays City Shootout
When the De Soto boys basketball team left for Hays last week, coach Jim Bonar didn't know what to expect from his team. His team had a number of nagging injuries that slowed the team the first few weeks of practice.