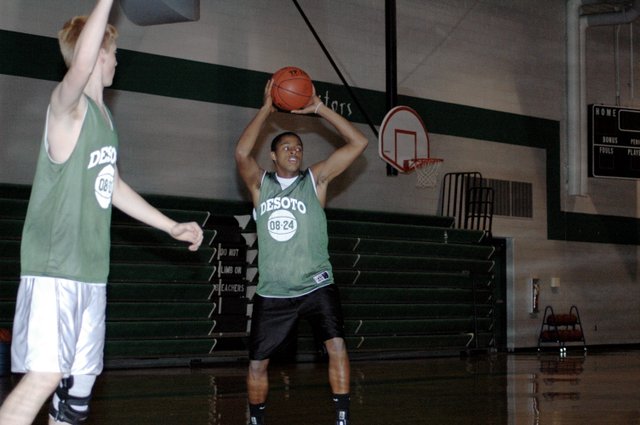 Jamel Townsend looks for an open teammate during practice last week. Townsend is one of De Soto's seniors who has been leading on the court by example and also vocally. The De Soto seniors have been reiterating to teammates what coach Jim Bonar has stressed during practice. The Wildcats open their season Thursday night at the Hays City Shootout.
Stories this photo appears in:

Seniors look to make noise this season
Far from muzzling his players during practice, De Soto basketball coach Jim Bonar appreciates some chatter.