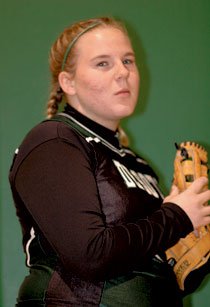 De Soto senior Kegan Cronin had surgery on her right shoulder in
the offseason. She couldn't even hit when this season's practices
began, but recovered enough to serve as designed hitter in time for
the first game. Since then she's been playing catcher during the
first half of doubleheaders. She hopes to take the position full
time soon.