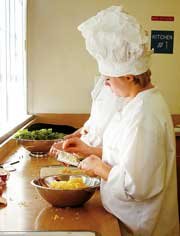 Kasey Place of De Soto High School grates Gouda cheese during her
culinary arts class at Eudora's vocational education center.
Students in the program were preparing for their first community
dinner Oct. 16. Each student will take a turn as host or hostess,
meaning he or she gets to pick the menu.