Dearwester selected to fill empty board seat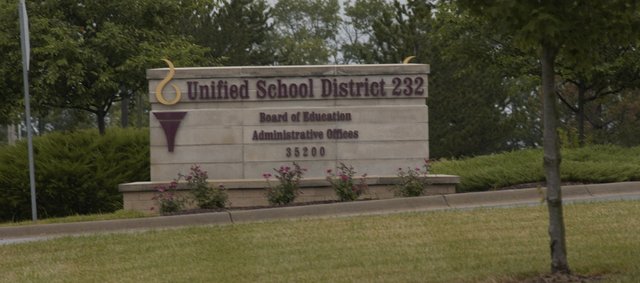 There's a new face and fresh perspective on the De Soto USD 232 Board of Education roster.
On Monday, the board appointed Dick Dearwester to fill the district's vacant Position 5 seat until June 30. In April, voters will choose a board member to complete the unexpired term ending in 2013.
Dearwester, director of counseling for Westside Family Church, was chosen from a pool of nine applicants vying for the seat, located in Shawnee.
Prior to the appointment, board member Jim Thomas said the board was pleased to receive applications from so many strong candidates.
"Regardless of what we decide tonight, we have the April election as a back-up for the voters to either approve our decision or to change it for what they think is better," he said.
Bill Fletcher, board member, said the decision was difficult with such a strong group.
"We've made a lot of tough decisions on this board, but this decision is the toughest yet," he said.
Randy Johnson nominated Dearwester, with a second by Tammy Thomas.
"I think Dearwester would be a great person to fill this position because he has a unique view as a grandparent in the district, and he knows how it feels to be living on a fixed income," Thomas said. "He has the passion to slice through all that the board has to deal with."
Before the vote, Don Clark nominated Jon Taulbee, and Jim Thomas seconded.
Johnson, Tammy Thomas, Bill Fletcher and Tim Blankenship voted for Dearwester, while Clark and Jim Thomas voted for Taulbee.
After the vote, Fletcher made a motion that the board revote to make its decision to appoint Dearwester unanimous for the sake of unity and support for the new member. Board members unanimously supported Fletcher's motion.
On Dec. 13, Dearwester will meet with Wimmer, board members and board secretary Wendy Denham to "get up to speed on board practices … and learn the subtleties of his new position," Superintendent Ron Wimmer said.
Dearwester has two grandchildren attending Monticello Trails Middle School and Mill Valley High School.
He graduated from Ohio University with a commission as an officer in the United States Army. After his tour of duty he worked as a sales manager for Procter & Gamble for 10 years. He has served on the staff of four churches in Omaha, Neb., Mulvane, Kan., and the Kansas City area. His primary responsibilities included overseeing educational systems for preschoolers, children, youth and adults.
Janine Gracy resigned the Position 5 seat Sept. 3 to relocate to Colorado.
More like this story