USD

232 announces superintendent choice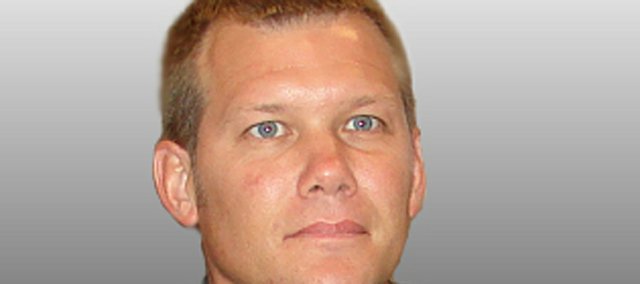 A former De Soto USD 232 administrator is the Board of Education's pick to be the district's next superintendent.
Board members on Thursday announced the hiring of Doug Sumner as superintendent-elect effective Aug. 1.
"My decision to pursue this opportunity had nothing to do with timing or ambition," Sumner said. "The sole reason was because it was in De Soto. I had six amazing years in Gardner, and De Soto is the only place that would draw me away."
Sumner served as associate principal at De Soto High School from 1995 to 1998. He then served as principal of Monticello Trails Middle School before accepting a position with Gardner-Edgerton as the human resources director in 2004. In 2008, Sumner was named assistant superintendent in USD 231.
In De Soto, Sumner will serve side-by-side with interim superintendent Ron Wimmer through June 30, 2011. Sumner will begin as superintendent in the district on July 1, 2011. His contract, with an annual salary of $175,000, will run until June 30, 2013.
Before coming to USD 232 in 1995, Sumner worked for one year as assistant principal at Shawnee Heights Senior High School in Tecumseh.
Sumner graduated from Kansas University with a bachelor's degree in middle and secondary education. He received a master's in education policy and completed 17 of 36 hours toward a master's in education curriculum and instruction from KU. He received his doctorate in educational leadership from Baker University in 2008.

Sumner said he sees the return to USD 232 as a homecoming.
"I have really fond memories of being in the district," he said. "I was treated exceptionally well here, not just by staff but students and parents, as well. As difficult as it is to leave Gardner now, six years ago it was just as hard to leave De Soto. I know a lot has changed in that time but I do see it as a homecoming and I hope others will, as well."
Sumner's selection concludes a selection process from a field of 25 applicants.
Tim Blankenship, USD 232 Board of Education president, said the process was smooth.
"After we completed our interviews, it was pretty obvious that we were in unanimous agreement that Dr. Sumner would be our superintendent-elect," Blankenship said. "We did want to pull him in with the followup interview to ask more detailed questions. That reinforced that we all agreed that he was the best candidate."
Blankenship noted Sumner's communication skills and past experience as qualities the board looked for in candidates.
"I think everyone will enjoy him," Blankenship said. "Another important aspect was the feedback we got from patrons and employees that he had previously worked with in the district. The unanimous support of those that spoke for him was great."
In the search process, the board used feedback from surveys of more than 300 patrons, teachers and community members.
Among the responses, patrons felt a superintendent needed prior experience as a teacher and administrator, the ability to listen and communicate with teachers, students, parents and patrons, as well as, being a visionary and innovative leader.
Blankenship said the year of transition would be beneficial to the district, as well as Sumner.
"In addition to becoming ready to be the next superintendent, he is going to spend a lot of time coming to get to know the district now, compared to when he left in 2004," Blankenship said.
Sumner said his greatest priority is to re-engage in the district and De Soto community.
"A lot has changed in six years, and I really have to catch up," he said. "I'm going to spend time in the next year getting to know my colleagues and do a lot of listening. I want to know what people are proud of, what people see we need to accomplish. I think we have to focus to continue the progress of the district's goals."
Sumner said his time in De Soto as a building administrator and his time in Gardner as a district administrator have helped to prepare him for the job of superintendent.
"I feel I understand the overall operation better," he said. "I've had the opportunity to understand the relationship and partnership that has to exist between the district and the board of education."

Sumner said he wanted De Soto USD 232 patrons to know he is ready to listen.
"I'm not coming to De Soto with a personalized plan for the district. I'm coming to listen and find out what the district needs from me and from the rest of the staff that serves the district. I want to best provide opportunities and service to students and the community." Wimmer, who earns $166,000 annually, has been interim superintendent since he replaced Sharon Zoellner, who resigned in spring 2009 to become superintendent of Louisburg USD 416.
More like this story