Seniors look to lead
DHS

baseball team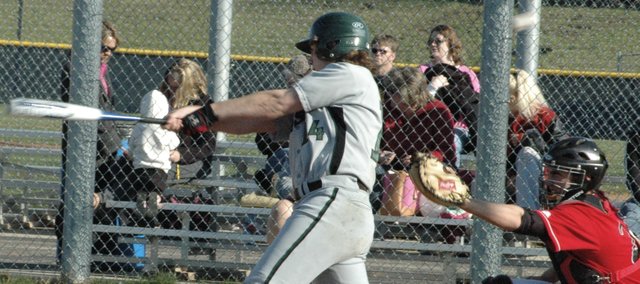 A veteran group of seniors will lead Joel Thaemert's Wildcats onto the baseball diamond when they open the season April 1 at Baldwin.
"We have a huge group of seniors who have a lot of experience," he said. "We're hoping that can kind of push us to greater things."
Daniel Peterson, a two-year starter, is poised to take the mound again this year as the squad's ace in the rotation. Thaemert said he also expected Dylan Burford, a four-year starter, to see time on the mound.
"Dylan, we're hoping he comes through on the mound this year," Thaemert said. "He didn't have his best season last year, but he looked great this summer. And Peterson will be a good leader for our staff."
Offensively Thaemert expects catcher Logan Clark to provide a lot of muscle in the middle of the lineup.
"Logan has been good with runners on base and should lead us with his bat," he said. "He should be a key run producer in the middle of the lineup. Lyle Logan is another guy that can really do some things for us, too."
Tyler Buffkin and Sammy Seibolt are poised to see time in the outfield for the Wildcats.
"Buffkin is probably our steadiest outfielder," Thaemert said. "He's good in terms of doing all the things right. Seibolt steals a lot of bases for us, he's really dangerous on the base path."
Despite all the experience Thaemert said the road would not be an easy one for the Wildcats as the Frontier League is always challenging.
Thaemert said that this year Gardner was the likely conference favorite.
"The entire league will be better this year," he said. "Baldwin, who we open with, only lost one senior and is much improved. Louisburg is on the up and Eudora is always good, too. It'll be a challenge."
More like this story