Who's Who: Tyler Gregg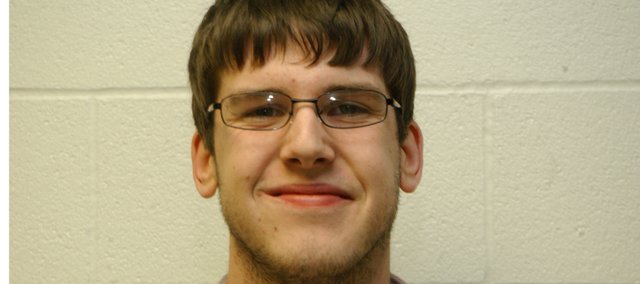 Occupation: De Soto High School senior.
Parents: Barb and Doug Weis.
How long have you lived in De Soto? Twelve, almost 13, years. I like that it's small and it's open with some space. That's kind of nice.
Q. What's your future plans?
A. Go to junior college and then transfer to KU to major in communications and broadcasting and maybe have my own radio station one day.
Q. What's your pet peeve?
A. I don't like when other people champ on gum. Just keep your mouth shut — that's all I ask.
Q. What's the biggest risk you've ever taken?
A. Joining the (DHS) theater program for a girl.
Q. What's the best piece of advice you ever received?
A. The best piece of advice I ever actually used was "learn from your mistakes."
Q. What's your ideal vacation spot?
A. Hawaii. Love that tropical weather.
Q. If you could travel back in time to another era, what period would you visit?
A. The 1980s would be cool. People didn't seem to care about how they looked as much.
Favorite things
Band: Skillet
Movie: "The Hangover."
Book: "Double Fudge" by Judy Blume.
Food: My grandmother's sandwiches. Anything she would make.
Dream car: A Ford Mustang GT 500.
More like this story