Economy weighs heavy in County Commission chair race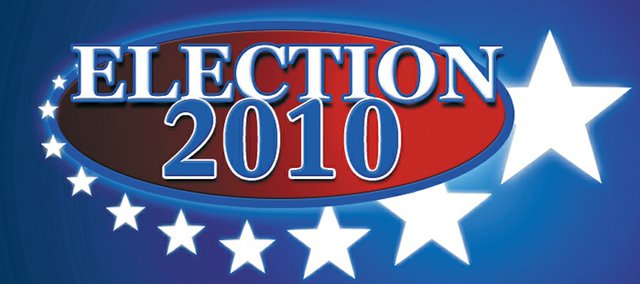 As is the case with most people during this rough, economic time, money is on the minds of the candidates for Johnson County Commission chair.
The four candidates: incumbent Annabeth Surbaugh; 4th District Commissioner Ed Eilert; and former commissioners John Segale and John Toplikar, all plan to address the economic state of the county in different manners
Annabeth Surbaugh
Age: 65
Home/Residency: 101708 W. 124th St., Overland Park
Occupation: Chairman of the Board of Johnson County Commissioners
Family: one daughter & husband & 2 grandchildren
Previous political offices held: Rural Water Dist. #2; chairman of Water District #1 Johnson County; Johnson County 3rd District commissioner and now chairman of board
Other work experience: interior design business owner; buyer for Macy's in ladies ready-to-wear
Ed Eilert
Age: 70
Home/Residency: 8617 West 88th Terr., Overland Park
Occupation: Retired; Johnson County 4th District commissioner; Metcalf Bank board of directors
Family: Married with grown children and grandchildren
Previous political offices held: Mayor, Overland Park; City Council, Overland Park
Other work experience: A.G. Edwards & Sons, Inc. financial adviser; high school teacher, Shawnee Mission East, Lebo (Kan.) High School.
John Segale
Age: 44
Home/Residency: Shawnee
Occupation: Cerner Corporation, senior situation manager (since 1990)
Family: wife, Cynthia; daughter, Fiona
Previous political offices held: Shawnee City Council, three terms 1997-04; and Johnson County commissioner, one term 2005-09
Other work experience: n/a
John Toplikar
Age: 54
Home/Residency: 507 E. Spruce, Olathe
Occupation: Carpenter/woodworker
Family: wife, Dianne; son, John Paul
Previous political offices held: County Commissioner, 2003-2009, Kansas House of Representatives, 1993-2002, Olathe City Council, 1989-1991
Other work experience: elected vice chairman of Johnson County Commission, two years; secretary of Johnson County Public Building Commission, one year; majority Caucus Chairman Kansas House –four years
.
They'll square off against each other in a nonpartisan Aug. 3 primary with the top two candidates advancing to the November general election.
With the economic climate uncertain and the money continuing to be tight, candidates seem in agreement that fiscal responsibility is the key issue in this commission race.
Incumbent Surbaugh intends to continue what she sees as a strong reserve policy. Currently, Johnson County has 34 percent of its budget in reserve. According to Surbaugh, 20 percent of these reserves must be maintained so the county can keep its current bond rating, but she has a plan to use the remaining 14 percent over the next five years to maintain necessary county programs while downsizing excess organizations.
Surbaugh said she also plans to reduce county positions, mostly by combining departments and not filling positions opened by retiring employees.
"It's important to trim costs where we can, but still provide the social services people want and need. Johnson County has a high quality of life with our libraries and parks, etc., it's (the commission's) job to maintain those. Sure, we'll be leaner at the end of five years, but that's what everyone's doing until (the economy) turns around," Surbaugh said.
Segale, a former Shawnee City Council member who lost a re-election bid to the County Commission in 2008, agrees the way to improve the economic condition of the county is to reduce costs. One of the hallmarks of his platform is to slash commissioners' salaries by half.
"Presently, we pay district commissioners $50,000 each and the chairman $87,000. These folks spend four hours a week meeting," Segale said, "All commissioners should be paid $25,000 a year; that would save the taxpayers over $200,000."
If Segale is elected, he plans to schedule a vote of the commission to reduce the aforementioned salaries within his first month in office. Until the vote occurs, he says he will only accept the $25,000 a year that he is proposing.
Eilert's plan for managing the county's money centers on reducing spending as well. Like Surbaugh, he intends to reorganize county departments and eliminate county positions.
"We must eliminate the structural budget deficit and develop a discipline of keeping spending within current revenues," said Eilert, a former Overland Park mayor.
Toplikar, who also lost his bid for re-election to the commission in 2008, also has plans to trim county spending. He plans to make cuts in the same areas of organization as Surbaugh and Eilert, but he also plans to cut taxes, although he was vague when it came to details of these cuts.
"My agenda will include a top-to-bottom review of the county budget to root out excessive spending and waste in order to stop the dangerous possibility of runaway taxation," Toplikar said.
Surbaugh and Segale also see the transparency of the office and the commission as a key issue in the upcoming race.
"Being open and transparent is the most important thing (the commission) does, after financial responsibilities. People can't be involved in their government if they don't know what their government is; that's why we need to get as many people involved as we can," Surbaugh said.
Surbaugh plans to maintain her current policy of being available for the public whenever possible, including being reachable by phone until midnight every day.
Segale plans to make the commission more accessible to the public by changing the times of commission meetings, which now are conducted on Thursday mornings, to evenings.
"That way regular, working folks can attend and staff doesn't have to disrupt the work day," Segale said.
All candidates have previous experience in elected positions in Johnson County.