Overland Park Police seek help in recovering stolen credit cards
Overland Park Police are asking for the public's help in identifying two people who have been using stolen credit cards throughout the metro area.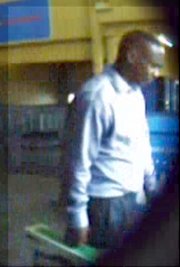 On Friday June 25, the cards' owner contacted Overland Park officers to report three of her credit cards and cash were stolen from her purse while she was at work.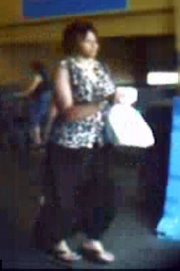 The credit cards were then used on the same day to purchase goods at a number of retail stores in the metro area. The amount of the fraud purchases exceeds $2,400.
Surveillance photos from one retail store depict two people using the victim's credit cards.

Suspect one is a black male, wearing dark pants, and a medium blue shirt. The second suspect is a black female wearing a long dark colored skirt, sandals shoes and carrying a large black purse. In surveillance photos the suspect's vehicle appears to be a late model (possible 2008) white two-door Dodge Charger with tinted windows.
Anyone with information on the two suspects is asked to contact the TIPS HOTLINE at (816) 474-TIPS or the Overland Park Police at (913) 344-8750.