Eilert files for Johnson County chair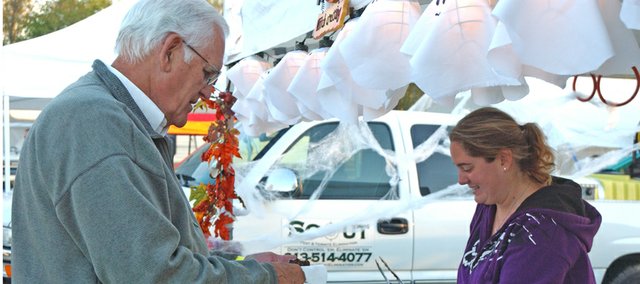 Former Overland Park mayor and current Johnson County Commissioner Ed Eilert filed Wednesday for election Johnson County Commission chairman.
Eilert said his 24-year tenure as mayor of the county's largest city will help him realize his goals of job growth, expanding private sector economic opportunity and restoring fiscal restraint to the county budget as county commission chair.
"As mayor of Overland Park, I made sure that the city adapted rapidly to changing conditions in order to keep our budget in balance and our taxes low," he said. "Unfortunately, current county leadership is mired in the status quo, leaving our budget with projected deficits and our residents threatened by future tax increases."
Annabeth Surbaugh has held the county chair position since 2002. The position was created as part of a voter-approved reform package of county elected officials in November 2000. She has filed for re-election.
Eilert has been the Johnson County Commission's 4th District representative since 2006.
In a statement announcing his filing, Eilert said the key to the county's well being was growth of its private sector, which would grow employment and the tax base.
"Most of the economic development that has occurred in our county has been initiated by our cities and their local economic development teams," he said. "That process should continue. However, I think we should move outside the box and take full advantage, in a collective effort, of our assets to support job growth and economic development."
Eilert cited the new Kansas University/K-State Johnson County Research Triangle as an opportunity for the county to capitalize on an industry incubator unique to the county.
"We need to maximize our communities' marking and recruiting efforts to bring job opportunities in the area of human health and medical research, food safety, animal health and related businesses," Eilert said. "Such activity would also serve to expand the market for support businesses, creating additional job opportunities."
Elert earned an bachelor's of science in business administrator and master's in business education from Emporia State University. He has been a business teacher at Shawnee Mission East High School, a financial advisor with A.G. Edwards & Sons Inc. and Bache & Co., a member of the Metcalf Bank board of directors and the Emporia State University School of Business council of advisors.
More like this story