De Soto council increases water, sewer rates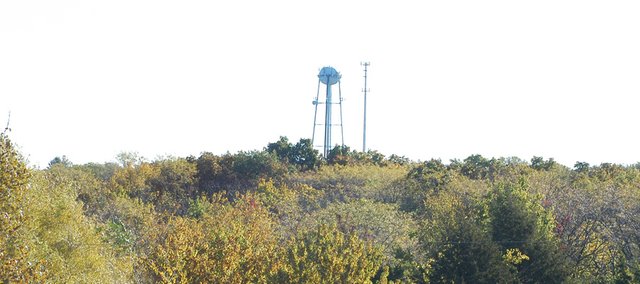 The De Soto City Council last Thursday approved water and sewer rate increases but asked city staff to explore a possible rate break for the city's most frugal water users.
The council approved increases City Administrator Pat Guilfoyle recommended and anticipated in the 2010 budget adopted in August.
City water customers will see a 3.5 percent across-the-board step rate increase at each usage step, while sewer rates will be increased 6.2 percent. The increases will apply to bills city customers will receive late this month.
Water revenue was down in 2009 because the wet summer decreased use and, Guilfoyle suspected, from customer conservation in a weak economy. As such, the water department's year-end balance was $87,500, about $30,000 less than last year.
With the increase, the city's minimum water bill assessed on those who use less than 1,500 gallons a month will increase from $17.37 to $17.98.
The approved 3.5 percent increase was less than the 5 percent increase projected a year ago for this year or the two 5 percent hikes approved in November 2008 and January 2009. Guilfoyle said the smaller increase was appropriate because it could be assumed water use would increase with more normal summers and as the economy improved.
The sewer rate increase was inline with those approved in recent years and was needed to help pay for the new sewer plant. The same factors that contributed to the reduction of revenue for the water fund applied to the sewer fund, Guilfoyle wrote in a report, because water usage determined sewer usage.
The increases were approve unanimously. But Mitra Templin did ask staff to explore the revenue consequences of giving minimal water users a break on their bills.
What that break would be and at what level it would apply — those using less than 800 or 1,000 gallons a month, for example — would be part of the staff revue.