De Soto district targeting bullies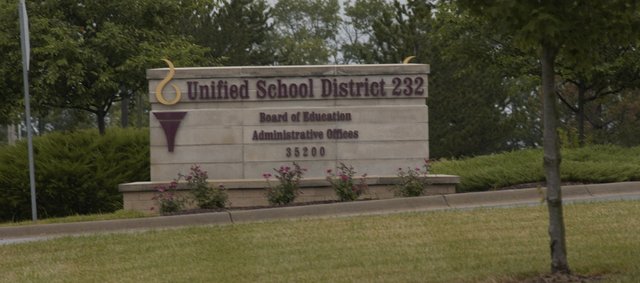 Counselors in the De Soto School District now are better prepared to deal with the issue of bullying.
The district's counselors spent three days in November brainstorming and going over strategies to prevent and deal with the issue at each level in the school district.
The BullySafeUSA program was lead by SuEllen Fried, a child advocate and co-author of the books "Bullies & Victims: Helping Your Child Through the Schoolyard Battlefield" and "Bullies, Targets & Witnesses: Helping Children Break the Pain Chain."
Kim Gasiorowski, counselor at Horizon Elementary, said the training offered a variety of different strategies.
"It was nice to work with the other counselors and bounce ideas off each other," Gasiorowski said. "They also gave us materials to take back to the school to use in guidance lessons."
The first day of the training, counselors each took a class at Mize or Starside elementary schools and conducted a bully empowerment lesson, she said.
"The empowerment lesson was 30 minutes of working with the children and identifying different types of bullying and identifying strategies that would work for the students," Gasiorowski said. "It gave the kids time to share their experiences."
The counselor leading the lesson also shared a time in their life when they were the victim of bullying.
Cindy Fouraker, director of grants and programs, said the training also provided counselors with the tools to train the teachers and other staff members.
"The counselors can use this training to work with the students and give them skills to prevent it in the future," she said.
Gasiorowski said there was a lot of discussion on how to use the strategies to teach others employed by the school district.
"We made action plans on where we can go from here and our goals on continuing training," she said. "Everyone employed by the district will go through bully training to recognize and deal with bullying."
The district will look at ways to educate bus drivers on bullying.
"When the bus drivers meet next year we'll put together a bully program as part of their training," Gasiorowski said. "I know every staff member at the elementary level is trained by the building's counselor but there are other workers like bus drivers, custodians and kitchen workers that see and work with kids, as well."
Fouraker said continuing training and awareness was a priority for preventing bullying in schools.
"The counselors will be meeting and working together to develop lessons, and we will be ordering resources the counselors can use to train staff," she said.

Gasiorowski said other guidance lessons on making friends and how to join groups also served as a preventative tool when dealing with bullying.
"Some bullying can be prevented by dealing with friendship issues," she said. "We come at different angles when preventing the issue."
At Horizon, students and parents sign a bully contract at the beginning of each year.
Gasiorowski also provides students with the opportunity to anonymously report bullying. Those reports are then tracked and reported to principal Kim Gracy.
"We keep all the forms to track what kind of bullying it is and where it is occurring," she said. "We keep track so that we can step up supervision in certain places like hallways or the lunchroom and become more aware of what to look for."
Gasiorowski said bullying is different at every level in the district.
"It happens at every school," she said. "I wouldn't say it's been a huge problem, but it's there."
Bully training and prevention will continue in the district, Fouraker said.
"The more tools adults have to teach students, the more effective and proactive we can be in bully prevention," she said.
More like this story