City to look for park bench and table sponsors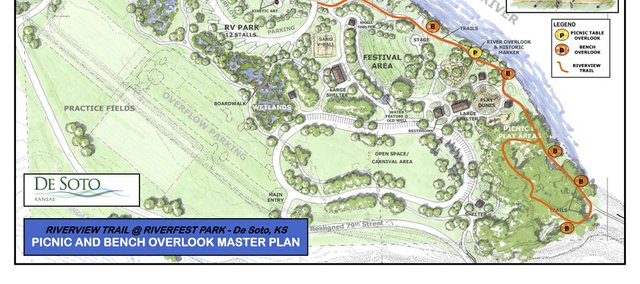 City officials want to make Riverfest Park a place where city residents can visit and enjoy even when there is not an event or festival going on.
But before the city can implement its idea, it's going to need some sponsors.
In the next couple of weeks city staff will be going around the neighborhood looking for individuals or organizations to sponsor two picnic tables and five park benches.
"It's an effective way to express some civic involvement that would produce a lasting product and would give (the sponsor) some name recognition," Pat Guilfoyle, city administrator, said.
In a previous city council meeting, Guilfoyle said part of the problem with the park is the view.
"One of the great advantages of the Riverfest Park is the fact that it's a river," he said. "For those of you that have attended events down there one of the disadvantages when you are sitting there looking at the stage it's hard to see the river."
To remedy the situation Guilfoyle and Doug Pickert have designed a plan to include picnic table and bench nodes that overlook the river.
Each picnic table node would cost $3,150 and $2,850 for each bench node. The total cost would be $20,550.
The picnic tables would include things such as an 84 inch recycled plastic picnic table. The bench node would include a 60inch bench also made out of recycled plastic. Each node would also include a cable fence and a bronze plaque to honor the nodes sponsor.
The cost of each node includes the materials, but Guilfoyle said the city would provide the labor and equipment to install the nodes.
In the meeting he said the project could be finished this year if all of the sponsorship were lined up.
"People that go down to the park can take a picnic lunch and walk the trail if they want to or sit along the river and enjoy the beautiful Kansas River," he said.

More like this story