Who's Who: Koty Bissell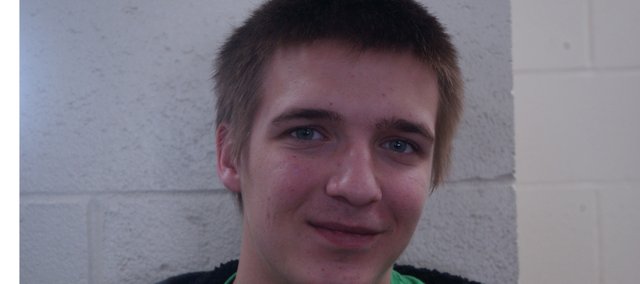 Age: 18
How long have you lived in De Soto: About two weeks. I'm staying with my grandparents, Ginny and Roger Lertiz. I'm here from Augusta to look for work.
Q. What's your pet peeve?
A. People who drive too slowly.
Q. What's the biggest risk you've ever taken?
A. Dropping out of college.
Q. What's the best piece of advice you ever received?
A. "Know your limits." From my dad.
Q. What's your ideal vacation spot?
A. Australia because I like the desert and I like the weather. I like warm weather, period. It just seems like a cool place.
Q. If you could travel back in time to another era, what period would you visit?
A. The 1970s.
Favorite things
Band: Lincoln Park
Movie: The first Twilight movie. It was actually pretty good.
Food: Jalapeno covered hot dogs.
Dream car: A Ford F 650
More like this story