Potential grocery store buyer told to develop business plan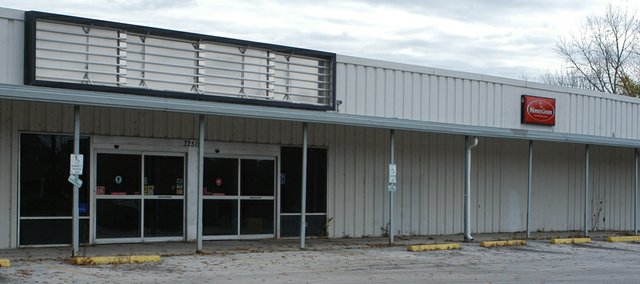 The potential buyer of the old grocery store on Lexington Avenue remains unidentified but apparently still interested in the property.
City Administrator Pat Guilfoyle said the possible buyer meet with a committee of city representatives Feb. 12 at City Hall. The committee included Guilfoyle, city council members and city staff members.
The possible buyer had requested the meeting to learn what possible tax incentives the city could offer for the site's redevelopment. He is interested in renovating the 16,000-square-foot grocery store, which has been closed since September 2008, into a small grocery store, restaurant, bakery and finger nail parlor.
Guilfoyle said the potential buyer was told at the meeting the city would need a specific plan before it could give a definitive answer of what was available. He was told to bring the city the type of business plan he would take to the bank for a loan.
The property is in a tax increment financing zone established in the 1990s, which allows abatements on property taxes owed on improvements to properties.
Guilfoyle said the man returned to De Soto last Thursday with his architect to inspect the old store. His real estate agent is also checking into another De Soto property, Guilfoyle said.
The potential buyer told the committee he had past experience in both the grocery and restaurant sectors, Guilfoyle said.
There are no additional meetings with the committee scheduled at this time, and Guilfoyle said he didn't know when the potential buyer might come forward with a business plan.
The man was given a copy of the grocery feasibility study completed for the city last fall, Guilfoyle said. The study says a grocery store could succeed at the old store if it was renovated inside and out and the owner understood community needs.
More like this story