Who's Who: DeAnn Thaemert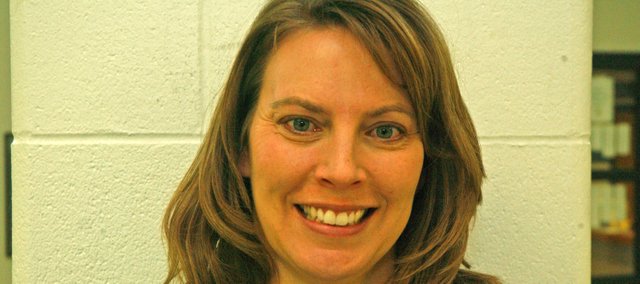 Occupation: Heath and physical education teacher at De Soto High School.
Place of birth: Hunter, Kansas. Population 100.
Family: Husband, Joel, fifth-grade son Jackson and sixth-grade daughter Jaycie.
How long have you lived in De Soto? Four years. I like it because it's a small town, and I grew up in a small town. I really like my neighbors.
Q. What's your pet peeve?
A. People who don't turn off their blinkers after making a turn.
Q. What's the biggest risk you've ever taken?
A. Bungie jumping over the Royal Gorge.
Q. What's the best piece of advice you ever received?
A. It's what one of my teachers once told me: "Do your best all the time, not just part of the time."
Q. What's your ideal vacation spot?
A. Hawaii. I'd like to go somewhere nice and warm that uses U.S. currency.
Q. If you could travel back in time to another era, what period would you visit?
A. The 1920s. It seems like a very exciting time in this country. Everybody wore hats — that intrigues me.
Favorite things
Musician: Phil Collins. I'm an 80s girl.
Movie: Avatar
Food: Pizza.
Dream car: A red Corvette convertible. I'm going to have one when I retire.
More like this story