City Council increases pool season pass fees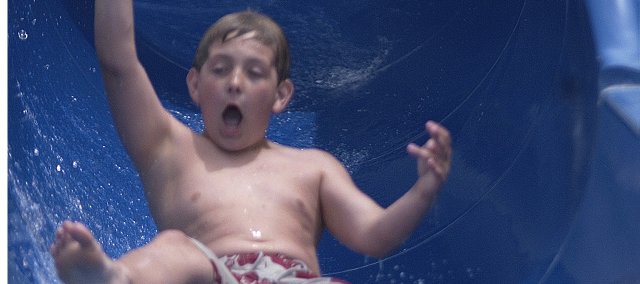 As it signaled it would last month, the De Soto City Council last Thursday approved fee increases for the coming season at the De Soto Aquatic Center.
At the recommendation of City Administrator Pat Guilfoyle, the council approved raising family season rates for residents from $95 to $105 and from non-resident from $135 to $145. For families larger than six, there will be an $15 charge. Single resident season passes will be increase $5 to $55 for residents and $80 for non-resident.
Day passes and season rates for senior will not change.
The increase was the first since the pool opened in 2006. Guilfoyle said with the increase De Soto was still lower than all neighboring cities' 2009 rates with the exception of Olathe and Mission.
The council agreed to forego the increase for those who purchase season passes before May 1.
In a report to the council, Guilfoyle estimated the fee increase would provide $81,295 in revenue compared to $227,000 in expenditures. The difference will have to be made up in general fund support. Should the summer be drier and hotter than last year, it would require about 2.65 mills to support the pool, he estimated.
In other business, the council agreed to form a committee to study issues regarding the city's rights of way. City engineer Mike Brungardt said among the issues were who should be responsible for mowing and culvert maintenance and what kinds of structures should be allowed what is city property.
Bob Garrett, who attended the meeting, volunteered to serve on the committee. Mayor Dave Anderson asked city staff to seek other volunteers from De Soto's neighborhoods.