Buyer interested in Lexington Avenue grocery store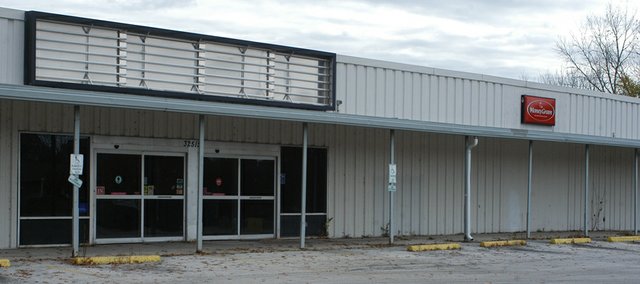 A potential buyer is interested in meeting with city of De Soto officials about the old grocery store on Lexington Avenue.
Deborah McGhee of Re/Max Best Associates of Overland Park told the De Soto City Council last Thursday her client was interested in renovating the 16,000-square-foot building into a smaller grocery store, bakery and Mexican restaurant.
De Soto City Administrator Pat Guilfoyle said the potential buyer would like to meet with city officials to flush out what incentives might be applicable. He said it was his understanding the laundry matt on the north side of the building would remain because of a long-term lease agreement.
Mayor Dave Anderson and council members said the city would be willing to talk. The store is within an enterprise zone established in the 1990s, which includes much of old-town De Soto. Tax increment financing is available within the zone, Anderson said.
The mayor suggested the city approach the talks as it did those with Engineered Air before its recent large expansion and have a pre-proposal meeting with the buyer with a committee that included city staff and council members. That proved valuable in avoiding misunderstandings and ensuring all were all the same page, he said.
At the meeting, council members Mike Drennon and Ron McDaniel agreed to be on the committee.
McGhee said after the meeting that more would be know about the purchase after she met with her client Monday. However on Tuesday, she said the family illness that prevented him from attending last Thursday's city council meeting delayed that meeting.
The city has been without a grocery store since Morse Market closed in September 2007. A feasibility study the council commissioned last year suggested a grocery store could succeed at the Lexington Avenue site with renovations and an owner plugged into community needs.
Look for updates as The Explorer follows developments in the story.
More like this story