Polls closed; counting begins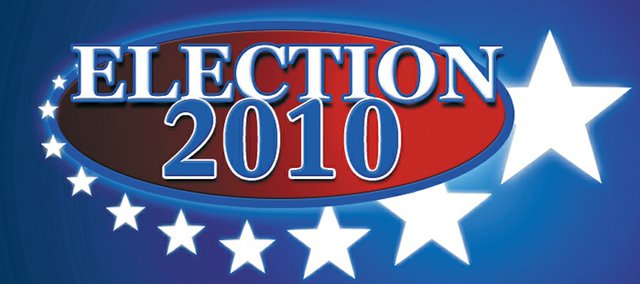 The waiting game for candidates and their supporters begins, as polls throughout Kansas are closed in primary balloting and votes are being tallied.
As soon as results are posted in election offices, they'll be posted on this site.
There was no bigger race contested in Kansas than the battle for the Republican nomination for U.S. senator, where U.S. Reps. Jerry Moran of Hays and Todd Tiahart of Goddard took their heated battle into the final hours of voting. Moran's campaign organized a horn-honking rally in Overland Park while Tiahrt's supporters continued Twitter and telephone messages throughout the day. Lesser-known candidates in the race are Tom Little of Mound City and Robert Londerholm of Overland Park.
The Kansas electorate has not sent a Democrat to the U.S. Senate since the 1930s, leading many to believe the winner of today's Republican primary will continue the GOP streak in November. The current officeholder, Sen. Sam Brownback of Topeka, is giving up the seat and faces only token opposition today against Joan Heffington of Derby for the GOP nomination for governor.
In all are three statewide races required primaries for Democrats, and Republicans will help narrow the field of candidates in six statewide races.
In the Democratic race for U.S. Senate nomination, voters selected from a field of Robert A. Conroy of Shawnee, David Haley of Kansas City, Kan., Lisa Johnston of Overland Park, Charles Schollenberger of Prairie Village and Patrick Wiesner of Lawrence.
For 3rd District Congress, Democrats chose among Stephene Moore, Lenexa, or Thomas Scherer, Prairie Village, to move on as the party's nominee in the November general election. Moore was seeking to replace her husband, Dennis, in the seat.
Republicans had a much larger field to choose from with nine candidates seeking the 3rd District congressional seat. They are Dan Gilyeat of Kansas City, Kan.; Dave King of Leawood; Garry R. Klotz of Lenexa; Patricia Lightner of Olathe; Jerry M. Malone of Leawood; and Craig McPherson, John Timothy Rysavy (Rez), Jean Ann Uvodich and Kevin Yoder, all of Overland Park.
In state races, Democrats don't have to narrow candidates for governor and lieutenant governor, but Republicans chose between Brownback and running mate Jeff Colyer of Topeka, and Joan Heffington and Mark Holick of Derby.
For secretary of state, Democrats could vote for either incumbent Chris Biggs of Junction City or Chris Steineger of Kansas City, Kan. Republicans had three options: J.R. Claeys of Salina, Elizabeth Ensley of Topeka, and Kris Kobach of Piper.
There wasn't a Democratic primary in the race for attorney general, but Republicans were to decide between Ralph J. De Zago of Herington and Derek Schmidt of Independence.
There will be no narrowing of the field for state treasurer, but for commissioner of insurance, Republicans had the choice of incumbent Sandy Praeger of Lawrence or challenger David Powell of El Dorado.
More like this story