Sixth-graders use eggs for science, that's no yolk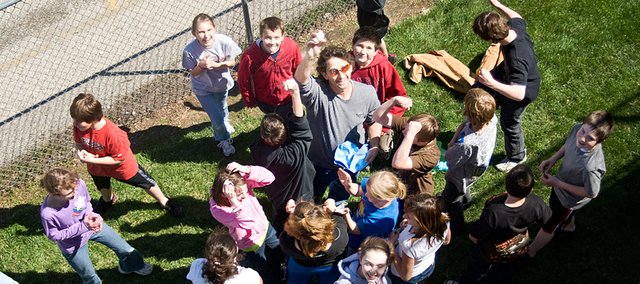 Photo Gallery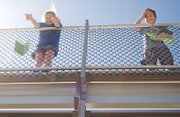 Science eggsperiment
Sixth-graders try to keep eggs from cracking from a 20-foot fall.
In an attempt to learn about gravity and physics, sixth-graders from Jim Brabec's science class performed a little eggsperiment Thursday afternoon.
The students were given the challenge of designing a system that could safely deliver an egg from a 20-foot fall. The only materials allowed for this eggcersise was a large sheet of paper and their wits.
Most of the eggs ended up splattered on the ground, but a few kids didn't crack under pressure and eggsceded the class' eggspectations.
As a reward for their eggscelent effort, Brabec let the kids throw eggs at him.
OK no more egg puns, I know they can be eggscruciating.
More like this story