Paving starts on 83rd Street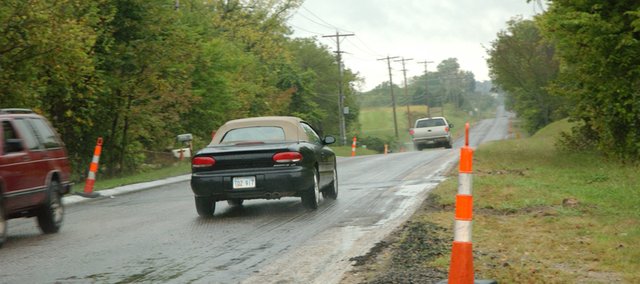 The city of De Soto got a pleasant surprise when the asphalt on 83rd Street was milled from the concrete.
City engineer Mike Brungardt said the concrete base was in much better shape than had been thought. That would save the city $75,000 on the project, he said.
The initial estimate for construction was $834,000 but bids came in higher with the low of $900,000 awarded. With the savings, the project's budget will be near the original estimate.
The Johnson County CARS program is providing $417,000 for the project.
The project to resurface 83rd from Kill Creek Road east to the city limits is being done in two phases, with the section west of Gardner Road addressed first. That section is now ready to be resurfaced. Paving of intersections started Wednesday and the remaining Thursday and Friday.
The east section is scheduled to be milled Tuesday or Wednesday.
More like this story