Who's Who: Mike Mann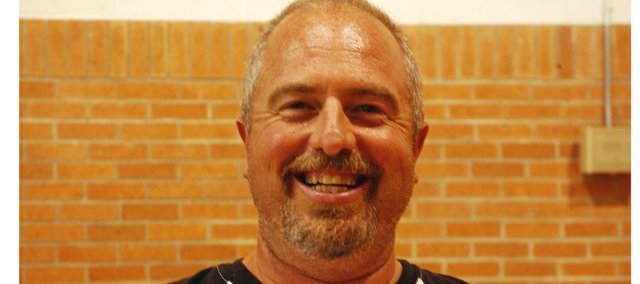 Occupation: Works for the De Soto Parks and Recreation Department.
Family: Wife, Sarah, and daughters Emily, 9, and Erica, 13.
Age: 48
Q. What's the best piece of advice you've ever received?
A. Think before you open your mouth, especially when you have a pregnant wife.
Q. What's the biggest risk you've even taken?
A. Going to the riverboats. That's a big risk.
Q. Where would you like to go on a vacation that you've never visited?
A. Tahiti. The pictures I've seen are beautiful.
Q. What's you pet peeves?
A. People driving and talking on the cell phone is my pet peeve.
Q. What's the best perk of your job?
A. Working outside.
Q. If you could travel back in time to visit another era, when would that be?
A. The Roaring 20s before the Depression, because of the music and laid back way of life. There wasn't as much stress as today and technology hadn't taken over.
Favorite things
Band: The Rolling Stones.
Movie: "The Right Stuff."
Food: Pizza
Car: A GMC four-wheel drive extended cab pickup.
More like this story