Kill Creek K-10 overpass to be resurfaced next spring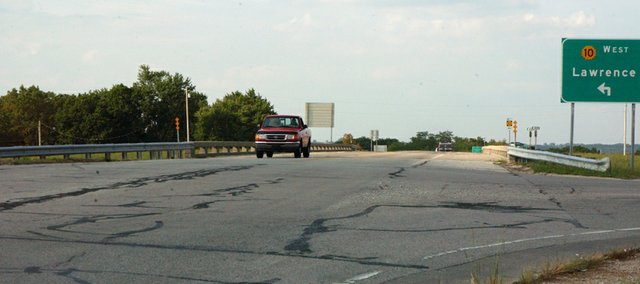 The Kill Creek Road overpass over Kansas Highway 10 is scheduled for an extensive repair project for early next spring.
Burt Morey, district engineer for the Kansas Department of Transportation, said the project will include patching and a new concrete overlay of the deck of the overpass. new approach slabs and curb repair.
"It's scheduled for 50 working days, which is two and a half months," Morey said. "We'll let it later this fall and start work early next spring."
Traffic on the bridge will be limited to one lane during deck construction and controlled by traffic signal, Morey said.
The spring construction schedule on the overpass would delay the project past the current construction on 83rd Street east of Kill Creek Road, which would funnel more traffic to Kill Creek Road.
The spring construction schedule for the overpass will coincide with a $400,000 resurfacing of Kill Creek Road from K-10 to 83rd Street. De Soto city engineer Mike Brungardt said has said that project will be let this fall and work will be set for spring. That project, to be paid for from federal stimulus dollars distributed by KDOT.